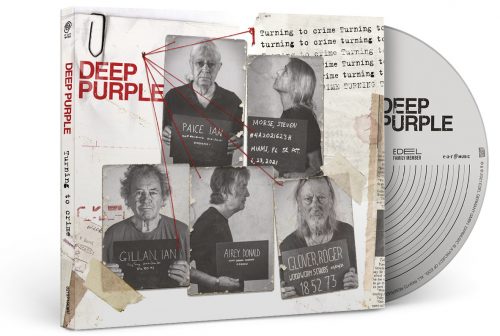 It is official now. The release date (November 26) and the track list for the 22nd Deep Purple studio album Turning to Crime are as we've reported before.
The album will be available in the following formats:
Digipak CD
Jewel case CD
Digital download
Crystal clear vinyl 2LP
Black vinyl 2LP
Limited edition creamy white 2LP gatefold
Limited edition 5×12″ vinyl box set including DVD Locked Up: The Making Of Turning To Crime
The Locked Up: The Making Of Turning To Crime documentary will also be available on DVD and Blue-ray separately from the album itself.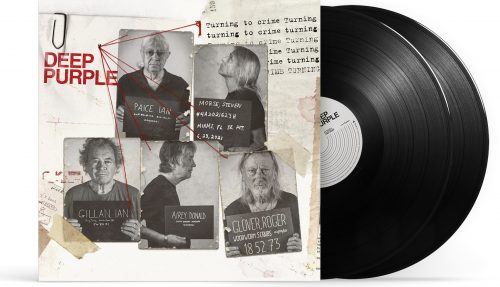 Promo blurb from the label:
DEEP PURPLE announces new album "TURNING TO CRIME", out November 26th on earMUSIC

With strong tailwind from last year's chart leading album "Whoosh!", DEEP PURPLE surprises with new album "TURNING TO CRIME" and new single "7 And 7 Is".

The new album, released by earMUSIC, will reach the worldwide community of Deep Purple loyal fans only 15 months after Deep Purple`s latest studio album "Whoosh!", an album saluted by prestigious chart achievements (3rd consecutive #1 in Germany, as well as well as #4 in the UK) and acclaimed by critics who praised the creative strength of a band that continues evolving with every release.

"Turning to Crime" is the first studio album by Deep Purple entirely made of songs not written by the band and previously recorded by other artists.

The "time trilogy", consisting of "NOW What?!", "inFinite" and "Whoosh!" (2013, 2017 and 2020) have sold over 1 million albums, topped the charts 11 times and achieved more than 40 Top 10 positions worldwide.

Producer and friend Bob Ezrin, who worked with Deep Purple on the previous albums forming the "trilogy", was once again an important part of the new studio work.

The first single "7 And 7 Is" will be released October 6th.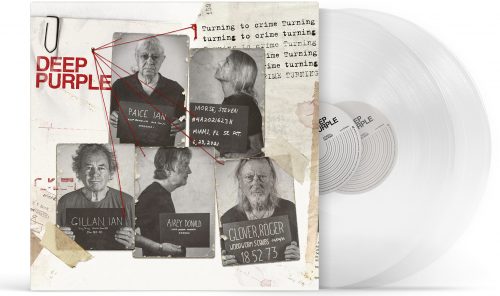 Producer and friend Bob Ezrin assigned each band member a few of the selected songs to arrange. No one knew what the other band members were creating, how they arranged the first demos, until the results were shared. They all became co-producers of "their songs", and once everybody else joined, it all turned into DEEP PURPLE songs.

The recording process should not make us misunderstand the true nature of this album: this is handmade music, this is "real" as it's always been with every DEEP PURPLE album. When DEEP PURPLE are recording, they play together their songs from start to finish. They made no exception on this record. The only difference is that they played their instruments and their parts on their own, having to "imagine" what the others would play – in a way, as it happens when they were improvising on stage.

Despite the recording of this album relied a lot on today's technology, the band resisted abusing the possibilities offered by today's recording techniques by re-recording certain passages again and again. DEEP PURPLE is not cut and paste rock and roll! This makes them different from a lot of music that is currently recorded.

So, the "fun experiment" turned into something that galvanized them and that shaped quickly into a real piece of art. "TURNING TO CRIME" is Deep Purple enjoying playing music without commercial plans nor losing their edge and drive. This is DEEP PURPLE coming full circle.

The first single "7 And 7 Is" will be out October 6th and delivers the message of "TURNING TO CRIME" perfectly: This album is about fun, but taken seriously. The songs have been written by others, but "TURNING TO CRIME" is 100% DEEP PURPLE. Gillan, Glover, Paice, Airey, and Morse love making music together and cannot be not be held from doing so – not even by Covid. Despite the crimes to be commited.
Thanks to Hristo and Lutz for additional info.