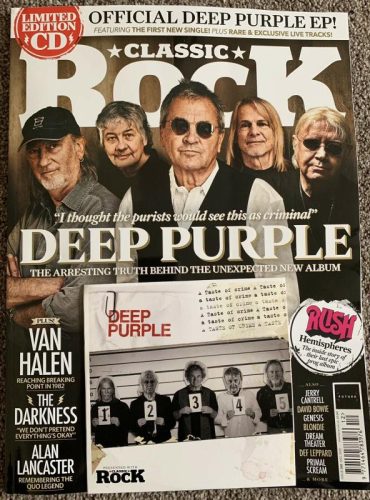 Classic Rock magazine has another Deep Purple cover on issue #295 dated December 2021. The magazine also includes an exclusive 4-track CD containing 7 and 7 is from the upcoming Turning to Crime, Step by Step from Whoosh!, plus Pictures of Home and Bloodsucker recorded live in Rio de Janeiro on December 15, 2017. Both live tracks were previously available only on vinyl that came with the limited edition of Whoosh!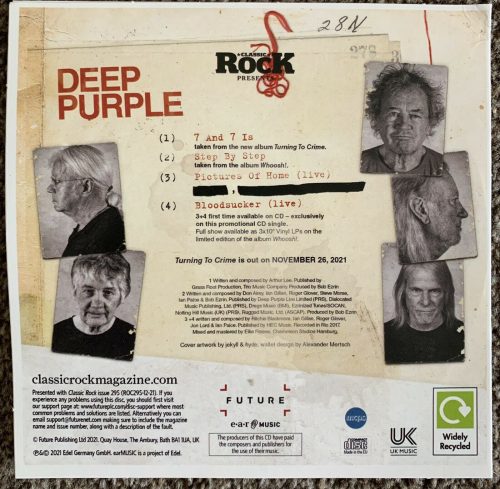 The magazine can be ordered from Your Celebrity Magazines, they ship worldwide.
Thanks to our editor emeritus Benny Holmström for the info.