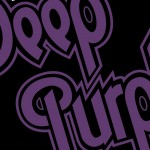 To commemorate release of the new album, Classic Rock Magazine will publish a limited edition special issue (number 184):
A limited edition with a foil cover, it includes 12 pages of additional Deep Purple content including Q&A's with all members of the band and an extended buyers guide by long-term fan and Purple expert Geoff Barton.
The issue will be on sale April 24 and can be preordered directly from the publisher.
Thanks to Daniel Bengtsson for the info.