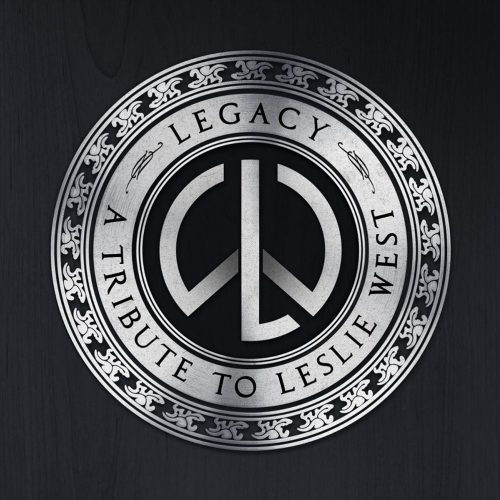 Steve Morse, Joe Lynn Turner, Bobby Rondinelli, and Ronnie Romero are on a star studded Leslie West tribute album due out on 25th March 2022 via Provogue / Mascot Records. West has passed away in December 2020, having suffered from a multitude of health issues. The album was originally intended to be a retrospective of his music, where he would re-record some of his favourite tracks with guest musicians. He died just a couple of weeks before the sessions were scheduled to start. Musicians paying him a tribute here also include Slash, Dee Snider, Zakk Wylde, Robby Krieger, Yngwie Malmsteen, Mike Portnoy, Randy Bachman (and his son Tal), Martin Barre, George Lynch, Marty Friedman, Rudy Sarzo, and many others.
Quote from Steve Morse:
Leslie could take a simple two and three note phrase and just sell it with that gritty determination.

What was not to like about him? He knew everything to do. Just the phrasing of the solos and the commitment and the tone – it was really awesome to stand next to him and experience that.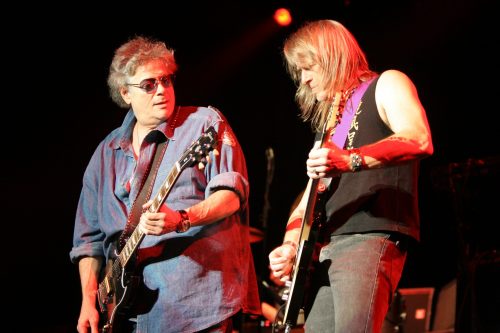 Legacy: A Tribute to Leslie West
Blood of the Sun (feat. Zakk Wylde)
Nantucket Sleighride (To Owen Coffin) (feat. Joe Lynn Turner, Marty Friedman)
Theme for an Imaginary Western (feat. Dee Snider, Mike Portnoy)
For Yasgur's Farm (feat. Joe Lynn Turner, Martin Barre)
Why Dontcha (feat. Steve Morse, Ronnie Romero)
Sittin' On a Rainbow (feat. Elliot Easton, Ronnie Romero)
Never in My Life (feat. Dee Snider, George Lynch)
The Doctor (feat. Robby Krieger, Ronnie Romero)
Silver Paper (feat. Charlie Starr)
Money (Whatcha Gonna Do)/By the River – medley (feat. Randy & Tal Bachman)
Long Red (feat. Yngwie Malmsteen & Teddy Rondinelli)
Mississippi Queen (feat. Slash, Marc Labelle)
The album on CD and vinyl can be preordered directly from the label.
Thanks to Planet Radio for the info. Photo: Leslie West and Steve Morse together on stage; Toronto, June 18, 2005; © 2005 Nick Soveiko cc-by-nc-sa.