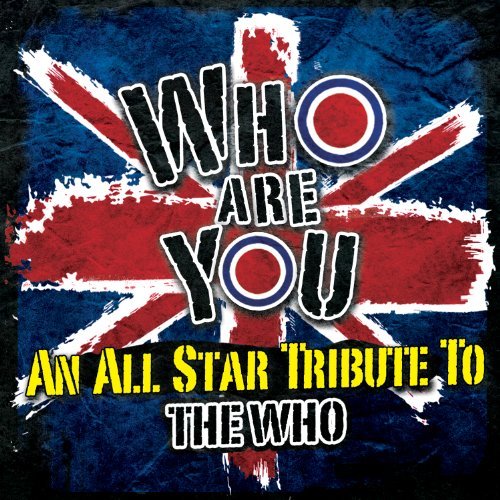 Ian Paice and Joe Lynn Turner have contributed to Who Are You: An All Star Tribute To The Who due out on October 2 via Cleopatra Records.
Track list:
Eminence Front

John Wetton (ASIA)
K.K. Downing (JUDAS PRIEST)
Derek Sherinian (DREAM THEATER)

Baba O'Riley

Nektar
Jerry Goodman (MAHAVISHNU ORCHESTRA)

I Can See For Miles

Mark Lindsay (PAUL REVERE & THE RAIDERS)
Wayne Kramer (MC5)

Love Reign O'er Me

Joe Elliot (DEF LEPPARD)
Rick Wakeman (YES)
Huw Lloyd-Langton (HAWKWIND)
Carmine Appice (VANILLA FUDGE)

My Generation

Knox (THE VIBRATORS)
Dave Davies (THE KINKS)
Rat Scabies (THE DAMNED)

The Kids Are Alright
Won't Get Fooled Again
Anyway Anyhow Anywhere

Todd Rundgren
Carmine Appice (VANILLA FUDGE)

I Can't Explain
Behind Blue Eyes
Magic Bus

Peter Noone (HERMAN'S HERMITS)
Peter Banks (YES)
Ginger Baker (CREAM)

Who Are You

Gretchen Wilson
Randy Bachman (BACHMAN-TURNER OVERDRIVE)

Pinball Wizard

Terry Reid
Mike Pinera (BLUES IMAGE)
Brad Gillis (NIGHT RANGER)

Squeeze Box

John Wesley (PORCUPINE TREE)
David Cross (KING CRIMSON)

Bargain

.38 SPECIAL
Ted Turner (WISHBONE ASH)
Ian Paice (DEEP PURPLE)

The Seeker

Joe Lynn Turner (RAINBOW)
Leslie West (MOUNTAIN)
Thanks to Blabbermouth for the info.