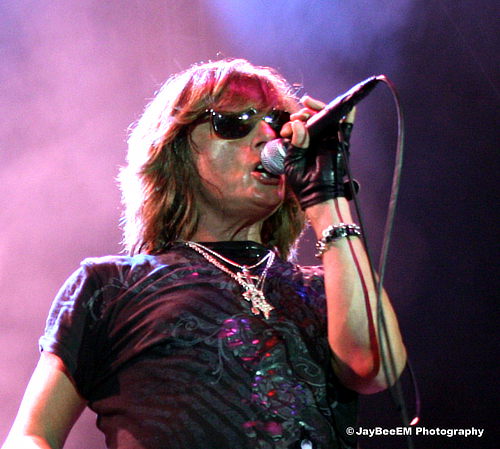 Rumours of a new supergroup comprising Joe Lynn Turner, Michael Anthony, and Carmine Appice started flying over 'em old interwebs a couple of days ago. JLT has issued a press release denying this:
Both Appice and Turner have officially dismissed this news as a rumor.

The musicians said that there was never any press release sent out by either of their media representatives or their record companies. While both of them agree that they have had casual conversations about musicians they would like to work with, including Michael Anthony, this news of the formation of a "supergroup" is not official or confirmed.

Turner admits, "Carmine and I are longtime friends and we have talked over the years about working together on future projects. These are conversations musicians like us often have all the time. These conversations are not 'official news'; it is just casual talk. Like many artists, we exchange ideas about people we would like to work with if given the chance. Names like Jeff Beck, Eric Clapton and Michael Anthony are all musicians we both admire but we never released any official news stating that we were planning to launch this so-called supergroup."

Turner and Appice would like to specifically apologize to bassist Michael Anthony (Van Halen, Chickenfoot) and his fans for any confusion this rumor or any casual conversations might have caused.

Appice confirms, "We had nothing to do with the publishing of any of this news about this project and neither of us talked to any journalists or media people 'on the record' about a possible supergroup. Having said all this, Joe and I have worked together in the past and can't rule out the possibility of working together in the future."
Thanks to Lisa Walker for the info.