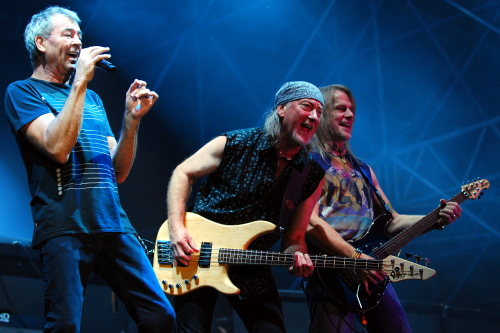 A couple of days ago both Deep Purple official sites have posted denial of unspecified rumours "from an unknown source" that the current European tour will be the band's last:
This is not the end.

We frequently receive emails from fans saying that they hear in the news that the fall/winter tour is the last tour Deep Purple will do. This is simply a rumor and should not be taken as a fact.

Deep Purple and the management, Thames Talent Ltd, would like you to know that this is NOT the last tour of any market place.
Frankly, that's the first we have heard of such a rumour, although many a promoter is too eager to stretch the truth somewhat in order to boost ticket sales. If you came across an unscrupulous advertising, please post your experiences below.