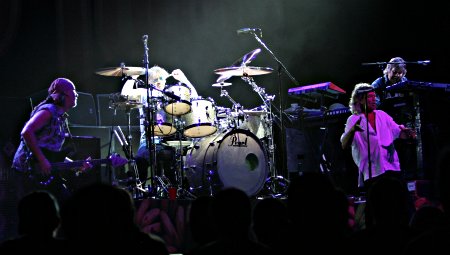 The are more developments in the Fall tour schedule:
All Russian dates in October are now confirmed.
Another gig has been confirmed for Israel: Caesaria on September 18. Please note, that the September 7th show in Caesaria has disappeared from the tour dates list on both official sites, despite the claim by Jerusalem Post that it is going ahead. So far, this leaves us with 3 confirmed shows in Israel (Sep. 8, 9 and 18) and one unconfirmed (Sep. 7)
The gig in Khanty-Mansiysk, Russia on Sep. 5 also had disappeared from the official listings. However, we have an unconfirmed report that it is being rescheduled for September 7. We are trying to verify this story.
Please report of any developments in the local press to our news crew.
This concludes our mix of fact and rumour for today.
Thanks to Jerusalem Post, deep-purple.ru and deep-purple.com for the info.