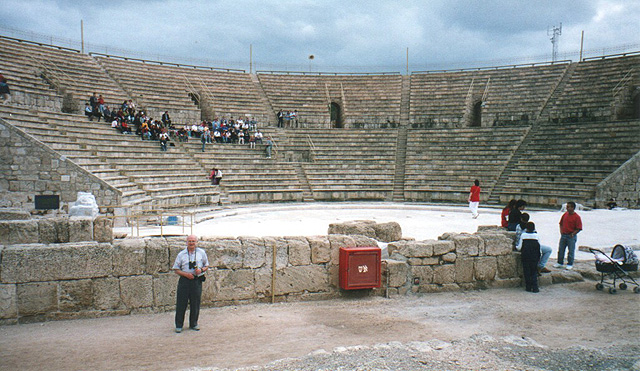 We have received an unconfirmed report that both Israeli gigs on September 7th and 8th at the Hangar 11 in Tel Aviv have been cancelled. Instead, Deep Purple will play a gig on September 7th at a rather unusual venue — Caesarea Amphitheatre. This venue is located on the ruins on an ancient Roman amphitheatre that apparently still serves it's original purpose. Israeli media also reports that the show will be recorded for a new live DVD and CD.
Did anybody else besides me thought of Live in Pompeii ?
Update (Jul 14): A second gig at the Caesarea Amphitheater has been announced, to take place on September 8.
Thanks to Adar Avisar and Ilya Ferber for the info. Photo: Michael C. Berch, Wikimedia.