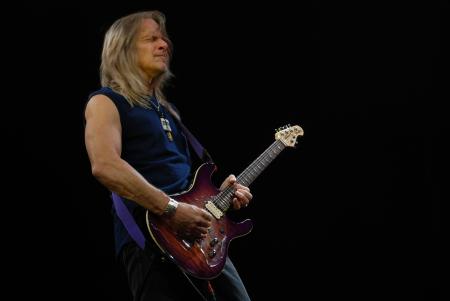 Steve Morse will hold a guitar workshop at the Underground club in Köln on July 26th. The event is sponsored by Engl, who will be presenting their new E656 Steve Morse Signature amp. Entrance is free, but interested parties are advised to make reservations by contacting info@beyers-music.de or calling +49-(0)2327-3939 or +49-(0)221-2827540.
Underground: Vogelsanger Str. 200, 50825 Köln (Ehrenfeld).
Doors open at 15:00, clinic starts at 16:00.