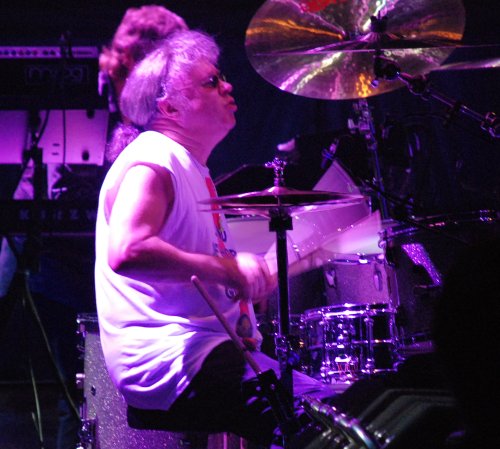 Some time in late July, Paicey spoke to the Jerusalem Post, who have just published his interview in anticipation of Deep Purple's visit to Israel:
When Roger and I play together, it's like second nature. We don't even have to think about it. When something's about to happen, we know about it, even if we don't know exactly what it is that's going to happen. Sometimes it's in relation to just one note and the way it's played, and you react immediately in the same way, two musicians locking in.
I wouldn't want to pontificate because usually my way is the wrong way – except for me. I don't play the bass pedals the right way, I don't hold the sticks the way they should be held. What I try to do is give information about drumming so a young drummer will have an idea of what he's getting into.
Read the full inerview.
Thanks to Blabbermouth.net for the info.