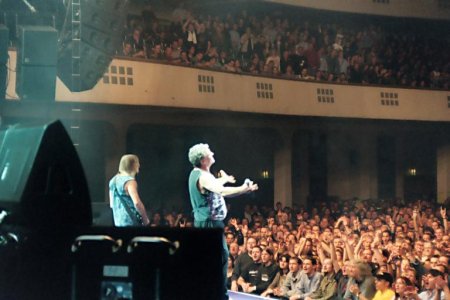 Talk about hard touring band…
We've just received tour dates for the October/November Deep Purple tour of Germany. These are preliminary dates, they come from the site of promoter Klaus Bönisch, and at this point are very unconfirmed and subject to change.
Deep Purple have never been strangers in Germany and tour there almost every year. The country was skipped in the 2007 schedule, but it looks like promoters and the band are making up for it this year with two tours — one in the summer and one in the fall.
Prost!
Thanks to Akiko Hada for the info.