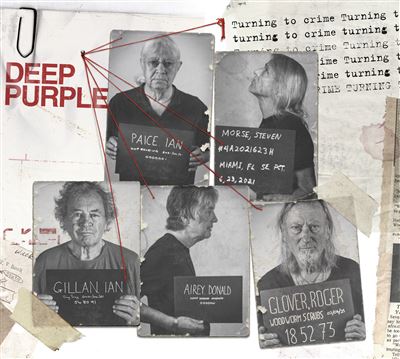 In case you've forgotten it, we repeat it once again — one simply can not "delete" something from 'em ol' interwebs. Once it's out there, it's out there.
Case in point: apparently the track listing for Deep Purple's new album went down some sort of trade database, probably with the notice not to publish it until the D-day. Also apparently, some French retailers didn't get the latter memo and published it. Just as apparently, Powers to Be™ tried to delete said info from the 'net in the attempt to prevent the spread. To no avail.
Anyhow, it appears that the new album Turning to Crime will be a collection of covers:
Volume 1
7 And 7 Is (Love)
Rockin' Pneumonia And The Boogie Woogie Flu (Huey "Piano" Smith)
Oh Well (Fleetwood Mac)
Jenny Take A Ride! (Mitch Ryder & the Detroit Wheels)
Watching The River Flow (Bob Dylan)
Let The Good Times Roll (Ray Charles & Quincy Jones)
Dixie Chicken (Little Feat)
Shapes Of Things (The Yardbirds)
The Battle Of New Orleans (Lonnie Donegan/Johnny Horton)
Lucifer (Bob Seger System)
White Room (Cream)
Caught In The Act (Medley)
Discuss.
This post has been brought to you by our Department of Unsubstantiated Rumours. Thanks to Andrey Gusenkov and Blabbermouth for the heads up.