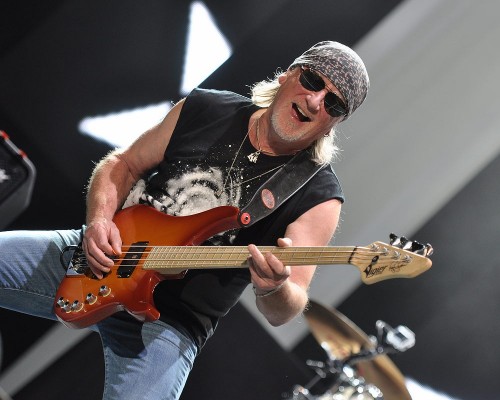 Music Radar has interviewed Roger Glover and, as usual with RG, it's a pure joy to read.
Roger, Purple are about to head out alongside Judas Priest for a major US tour. Is touring more physically tough these days?

Well, you do learn to pace yourself. You can't get hammered every night like you did in your 20s – the hangovers are far more serious! We do travel in the most comfortable way we can; we'll charter a small plane rather than hang around in airports for cancelled flights.

I love touring on a bus, but not everyone in the band can sleep on a bus like I can. I think that as a band you're never as together as you are on a bus tour. You spend time, and you bond, and that doesn't happen in an airport lounge.

Will last year's Infinite album be the last from your band?

No. All we're doing [with the Long Goodbye tour] is putting our fans on notice that we're in our 70s now. Ian Paice had a minor health hiccup a while back, but two weeks later we were back on tour. It was a minor thing, but it was a wake-up call. I hate to use that term, but that's what it was. It was a warning.

Deep Purple has been such a presence in our lives for 50 years that none of us want it to end, but the realisation is there that sooner or later we are going to have to stop. I'd love to go on and make another album. Emotionally we're not ready to stop, so we could carry on for another four or five years.
Continued on Music Radar.
Thanks to Jim Collins for the info.