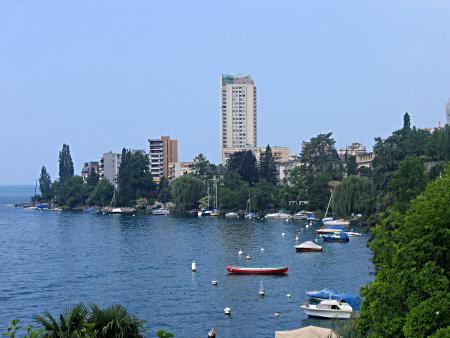 In the wake of Monteux'2006 release, Classic Rock Revisited has published Peter Lindblad's interview with Roger Glover. Roger discusses special connection the band shares with this swiss town, the infamous Casino fire that laid down the story told in Smoke on the Water, their appearances at the Monterux Jazz Festival, and the upcoming French tour.
On the matter of a new Deep Purple album, nothing is written in stone yet:
Peter: Is there another studio album on the horizon?

Roger: Intentions yes, but no plans; right now, we've been touring after Rapture of the Deep, which came out what …. 18 months ago? We've been touring continuously on that all around the world … and I think pretty much through the end of this year we'll be touring. I would imagine next year … January, February, March or something, we'll be back in the studio, but no plans yet.
Read the interview here.
Thanks to Mike Garrett and Daniel Bengtsson for the info.