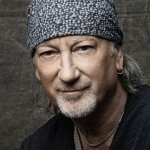 The latest episode of In The Studio with Redbeard is completely dedicated to Now what?! A good chunk of the album was played during the one hour show, interspersed with what sounds like a prerecorded elsewhere interview with Roger Glover. This episode appears only online despite the fact that the show is syndicated on many, ahem, classic rock radio stations across North America.
Listen the show on inthestudio.net.
Thanks to Andrey Gusenkov for the info.