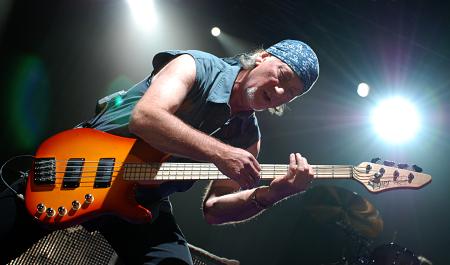 Music Radar has an interview with Roger Glover presented in the form of a monologue. Interestingly enough, Now what?! gets a fairly brief mention, with the bulk dedicated to Roger's illustrious career with Purple, solo, Rainbow, as a songwriter, and as a producer.
We're not very good at planning things to be honest. We're a democratic band and it's difficult to get an agreement going. After [2005 album] Raptures of the Deep, which came out eight years ago…the thing is we tour all the tour whether we have an album out or not, so it wasn't the Rapture of the Deep tour, it was just another tour.

Doing an album didn't really surface until three or four years after that one. We couldn't figure out where, when, who with or even if to do a new album, because albums aren't what they used to be, they used to be real signposts, but then maybe this album is another signpost. Albums seem to be old fashioned though, but then again we've never been in fashion.
Continue reading on Music Radar
Thanks to Andrey Gusenkov for the info.