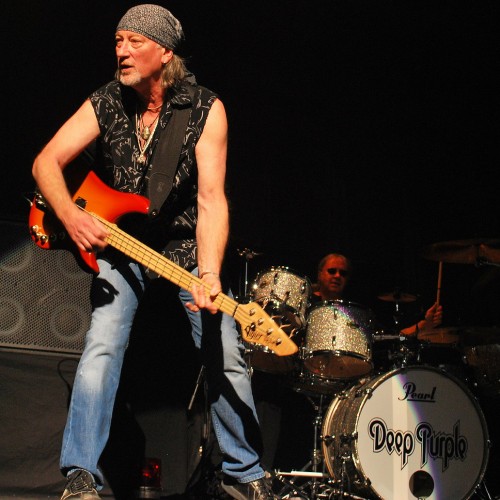 Roger Glover spoke to the Den of Geek, which resulted in a rather interesting album overview and interview about band democracy, extinctions, the evils of producing Barbie Benton, the virtues of singing in the rain, and many other things.
Whoosh! is a timeless timepiece. It doesn't carry the quantized perfection of 2020 music. The songs are as long as they need to be, and the Rock and Roll Hall of Fame band gives in to what their late, great keyboardist Jon Lord called Deep Purple's "musical restlessness."

It's been 48 years since "Smoke on the Water" was recorded by the Mark II, classic lineup of Ritchie Blackmore, Gillan, Lord, Glover, and Ian Paice. And the current Mark VIII lineup is still pushing musical boundaries.
On the song "What the What," Ian sings you're "celebrating the fact that you're still alive." Was that the vibe of the band when you got together for this album?

Well, in a way. When we arrived in Nashville to start working on the record, we had a sort of rehearsal studio there and Bob Ezrin came to see us. It was a Saturday, and he said, "Welcome to Nashville, great to be back, I'd like to invite you all for dinner on Monday night."

"What's this for?" we said.

He said, "Well, just to celebrate the fact that we're together again, and we're still alive."

And I said, "Well you better make it Sunday then."

​But I suppose in a way there's an element of time in the album because it's 50 years it's been going. And who knows how long it will go on? So time is definitely an element in the album, and always has been in most albums, actually.
Continue reading on Den of Geek.
Thanks to Jim Collins for the info.