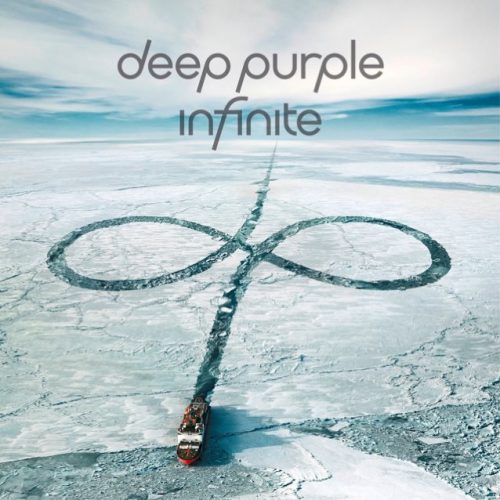 With inFinite already out in some parts of the world, while in others still hours or days away, here is a brief roundup of early reviews from around the web.
The single that preceded the album 'All I Got is You' is quite possibly the best thing here, a track that manages to capture vintage sounds and past glories without sounding either too self-conscious or indulgent, all it really lacks is that killer hook, but it more than passes muster.

The rest of the album is as you might expect is a bit of a mix, though thankfully rather like it's immediate predecessor 'Now What?' its a mix of the good and the very good, with, rather nicely, a lack of any too blatant or obvious filler.
Some veteran rock outfits desperately attempt to recreate decades past on record, sonically and thematically. Conversely, this sounds effortlessly '70s Purple, and it's not just the bluesy licks, fat Hammond organ or Ian Paice's distinctive drumming. Hip Boots' Zeppelin-esque swagger scores; Johnny's Band and On Top Of The World find vocalist Ian Gillan in his storytelling element. A middling Doors cover flatly ends an otherwise solid affair. Seasoned fans mightn't be easing up on their copies of Machine Head or Burn anytime soon, but should give Infinite a shot.
…InFinite is a winner; it proves not only that Now What?! was no fluke, but that Deep Purple, even at this stage, still have plenty left to offer musically and creatively.
All in all, the fans are in for an enormously satisfying release that will last a while. And so are the masses, if they can finally wrap their head around a band they have no vast knowledge of, particularly in America, but of course everyone's heard the name. A name that very well could be releasing one of their best albums to date, as well as their last. There is a sacred chemistry and ultimate spirit to this band that appears will somehow never fizzle. And the mastery of Bob Ezrin helps to maintain that pot of pure musical gold. Subscribe to what you will, but subscribe to them either way.
Add your review below.