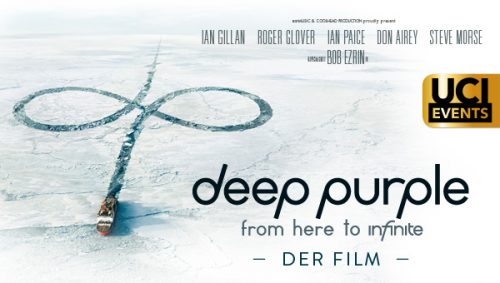 German cinema chain UCI Kinowelt will present the premiere of the documentary Deep Purple — From Here to inFinite on the big screen in their theatres across the country on March 16 at 20:00. This is the documentary on the making of inFinite that will be part of all album editions that include a DVD. The film will be shown in English with German subtitles. The event will also include a chance to listen to two new songs from the album before its release on April 7. Ian Paice and Roger Glover will attend the premiere at Düsseldorf location and will do Q&A with the fans afterwards.
Tickets can be booked through uci-kinowelt.de.
Thanks to Lutz Reinert and Yvonne for the info.