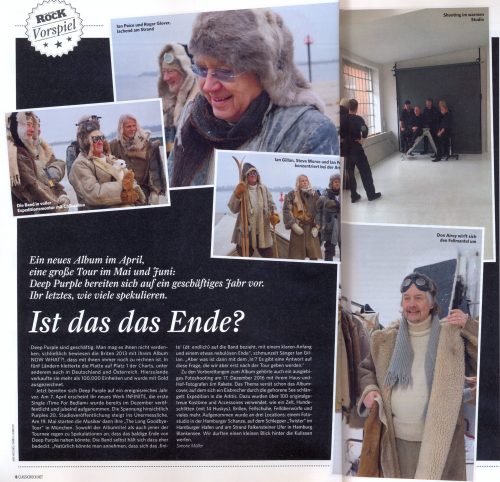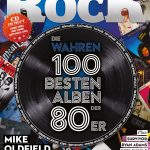 Current edition (issue #58) of the German Classic Rock magazine has a spread detailing the polar expedition themed promotional photoshoot, proceeds of which we have featured elsewhere on the site.
Said photoshoot was conducted in Hamburg on December 17, 2016, by Jim Rakete — the same gentleman responsible for Now what?! promotional pictures. More than 100 props and 14 huskies were involved. The shoot took place in several locations:
a studio located in a district of Hamburg called Schanzenviertel;
in the harbour, on board of a tugboat called Twister;
on a river Elbe beach called Falkensteiner Ufer.
There is also a quote from Gillan, who said that a decision will be made after the tour what is going to happen with the band, hence the album was called inFinite and not Finite. (Cunning linguist he is.)
Thanks to Yvonne for the info and to Dirk Kahler for the scan.