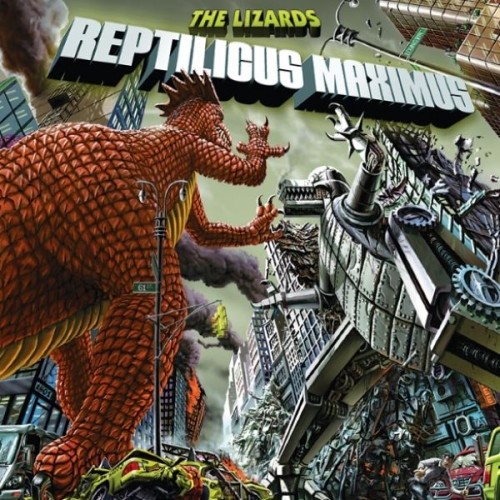 Glenn Hughes is a guest vocalist on the upcoming album from classic rock band The Lizards The band is featuring another member of the family as well — Bobby Rondinelli. Titled Reptilicus Maximus, the album is due out on Hyperspace Records in September.
Bassist and band leader Randy Pratt talks about Glenn's contribution:
We did a two-month tour with Glenn Hughes and he came to New York to record four songs on our sixth CD, 'Against All Odds'. 'Miracle Man' is a song that he wrote specifically for The Lizards, and I believe we slay it. He and Mike DiMeo do another one of their over-the-top duets on the closing number on the record.
The Lizards are:
Randy Pratt — bass
Mike DiMeo — vocals, keyboards
Patrick Klein — guitars
Bobby Rondinelli — drums
Thanks to Blabbermouth for the info.