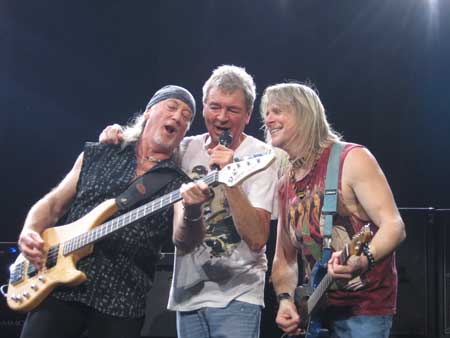 Almost all dates on the North American tour in June have been confirmed by Deep Purple's management. Only June 7 in Boston and the three Canadian dates still remain unconfirmed at the time of this writing, despite tickets being on sale for quite a while. Stay tuned for further developments.
The tour is being billed as Songs That Built Rock and the band will be accompanied by a 30-piece orchestra.
Full details in our Purple calendar.
Update: As of April 8 all North American dates are confirmed.