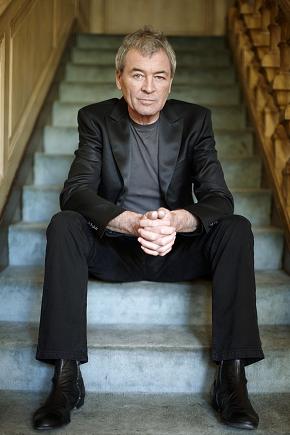 Promotion for the Ian Gillan's album One Eye To Morocco goes into full swing. Tonight, Saturday, March 21, starting at 6pm he will appear in a 2 hour special on Rock Radio in Scotland:
Ian takes over the airwaves to celebrate the release of his new solo album, One Eye to Morocco, next week. During the show he plays some of his favourite tracks and talks about why they're important to him.
The show will be repeated on Sunday, March 22, at 8pm on Rock Radio Manchester. You can listen to both broadcasts online if you're in the UK, and as we're told by the Rock Radio, there'll be a chance to listen again afterwards.
We apologize for such short notice.
Rock Radio has also put together a Ian Gillan special on their website.
Decent promotion has paid off in other countries. One Eye To Morocco has entered the German album chart at #97. The chart is compiled by a market research company Media Control GfK, although the full 100 long entry list is only available to subscribers. Let us know how the album is doing in your country.
Thanks to Lisa Johnston and Blabbermouth for the info.