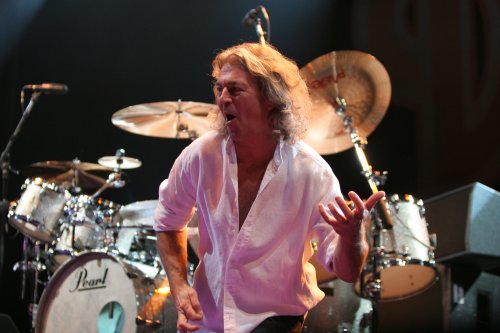 Italian Capital Radio has posted online the Whatever show from January 26 that guested Gillan with what appears to be the world radio premiere of One Eye To Morocco. The show is 53 minutes long, with the interview itself starting about 14 minutes into the stream, and is quite interesting. Big Ian explains title of the album ( actually, the other eye is to Caucasus 😉 ). Watching the World Cup in a beach cafe in Rimini, the late Luciano Pavarotti, Gillan's Butterfly Ball appearance, recording of the album in Toronto, and many other things — it's all there. Five tracks from the new album were played: One Eye To Morocco, No Lotion For That, The Sky Is Falling Down, It Would Be Nice, and Always The Traveller — so you have a chance to preview that as well.
If you can't wait until he appears in your local radio, listen here or if it doesn't work for you, try the WinMedia stream directly.
Thanks to Larry (a.k.a. Crimson Ghost) for the info.