Ian Gillan's new solo album One Eye To Morocco will be released in Europe on March 6 and in the UK on March 23.
"It all started in Cracow, Poland, late December 2005.
In a café in where Oscar Schindler had been active during dark times in the mid-20th century, I sat across the table from my friend Tommy Djiubinski who was telling me all about it. He was deep into this amazing story when a woman caught my eye as she walked behind Tommy. Quite naturally I followed her graceful movement; I was drawn by her magnetism.
'Sorry, what were you saying?'
'Ah, Ian you have one eye to Morocco.'
This meant I was not concentrating on the matter in hand; I apologised and we carried on.
Later I was curious about the expression so Tommy gave me the full version…You have one eye to Morocco and the other to The Caucasus.
We could only guess the origins but agreed the epigram meant being distracted from the party line by the lure of something exotic. So I filed it away in Incomplete Proverbs, Vague Maxims or more likely Interesting Phrases.
Three years later, due to a family illness, there was an unexpected break in the Deep Purple tour schedule. I made some calls and we discussed making a new album. When we finished counting there were 38 songs in various stages of completion. Roughly half of these were discounted because they need too much work in the allotted time span, and the rest were put on the 'Short List'.
There was one particular song, untitled and without lyrics, that I felt should be the nucleus of the project. The song was the criterion by which all the rest would be judged and so the process was made easier by having a yardstick or even an interesting phrase – Aha! 'One Eye to Morocco' became the title of that song, and the song became the title track of the album."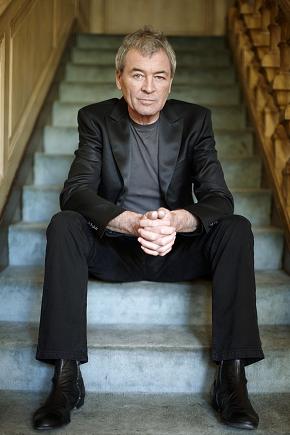 Photo by © 2009 Tommaso Mei
Tracklisting:
Normal CD:
1. One Eye To Morocco
2. No Lotion For That
3. Don't Stop
4. Change My Ways
5. Girl Goes To Show
6. Better Days
7. Deal With It
8. Ultimate Groove
9. The Sky Is Falling Down
10. Texas State Of Mind
11. It Would Be Nice
12. Always The Traveller
Ltd. Edition CD:
Limited digi-pack with CD with exclusive track: "Lonely Days"
12″ Vinyl Gatefold
7″ vinyl single (signed) & CD album