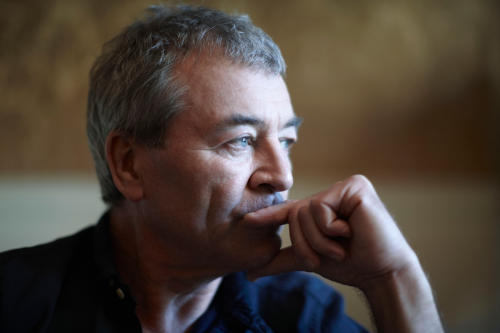 Gillan will appear on the American radio show Rockline to promote his One Eye To Morocco solo album. The show will be on the air live on Wednesday, March 25 at 8:30 p.m. PT / 11:30 p.m. ET. Fans are encouraged to call in and ask Big Ian questions at 1-800-344-ROCK (7625).
Rockline is carried on many radio stations across the States, quite a few of which also broadcast online. Past shows are available from their website for two weeks for free and after that selected shows may appear in the vault for a fee.
US release date for the album is March 31, through Edel's subsidiary Eagle Records (prebook date March 11, suggested retail price $13.98).
Thanks to Blabbermouth.net for the info and to Jess! PR for the images.