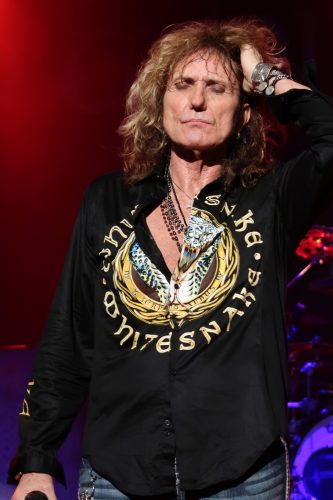 Ultimate Classic Rock spoke to David Coverdale and from the looks of it, the future of Whitesnake is up in the air. The band had to cancel their 'Farewell' tour halfway through the European leg in July 2022. Subsequent North American dates were cancelled as well.
Last year, I was so incredibly compromised by, without any doubt, the worst sinus infection I've ever had in my life. And as a singer, I know them like fucking relatives of mine. This was one of the ugliest illnesses I think I've [ever] had. For seven months, I was taking ever-increasingly strong antibiotics and horrifying Prednisone steroids.
He continues that the doctors got his infection under control only by January, but by that point he had already advised his musicians to make other plans for 2023, telling them "I don't know what kind of condition I'm going to be in for 2023". Further touring plans have not been completely ruled out, though, but he'll spend the year addressing other health issues, such as his torn rotator cuff.
I really don't know [when we'll be back onstage]. I'll be 72 this year. But, you know, my passion is that of a much younger man, particularly with the new creative team that I have, working on these legacy projects and also new things at the same time.
Thanks to Ultimate Classic Rock for the info, and to BraveWords for the heads-up.