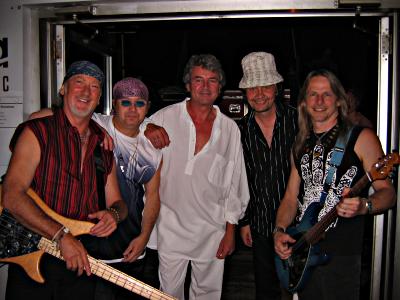 Just as 2007 tours wrap up and musicians take a well deserved break, news started trickling in about plans for the next year. It looks like Deep Purple will be undertaking another one of the annual summer tours of Germany (2007 was the first year since, well, time immemorial, when the band didn't play in Germany).
One of the most prominent European rock festivals — Sweden Rock Festival — has just announced it's 2008 lineup, which includes Whitesnake and Joe Satriani. Tickets will go on sale January 1. The festival will be held June 4-7 2008 in Sölvesborg.
Check our tour dates listing for the latest details and ticket info as we receive it.
Thanks to Roger Gasser and Blabbermouth.net for the info.