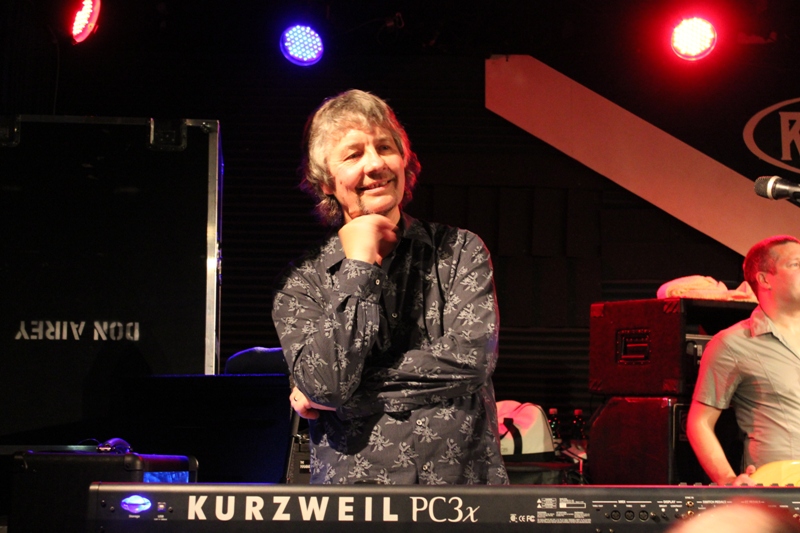 Sleaze Roxx has a fresh interview with Don Airey, done on the occasion of the band's upcoming shows in Brazil. And in this one, questions dig a bit deeper than the usual fare.
Sleaze Roxx: I would like to begin by thanking you for your time and willingness to answer the questions below. First, could you assess Deep Purple's current momentum, please? The band comes from a very good sequence of albums produced by Bob Ezrin, but also suffered the loss of Steve Morse. In short, you win on one side and lose on the other. What would you say?

Don Airey: It's a musical fact of life that bands' line-ups are ever changing. The circumstances in which Steve had to retire from Deep Purple were sad indeed, but a bit of new blood seems to have revitalized the whole operation — band wise, crew wise, management wise — so musical life goes on and we are looking forward to getting back together with Senor Ezrino sometime this year.

Sleaze Roxx: About the albums produced by Bob Ezrin [2013's 'Now What?!', 2017's 'Infinite', 2020's 'Whoosh!' and 2021's 'Turning To Crime'], in what aspects do you believe they differ from those the band had been producing before his arrival? Do you believe he has sort of taken on an unofficial sixth member role? What could you say about working with him and the albums resulting from this partnership?

Don Airey: We connected with Bob after a concert in Toronto in 2012. He was obviously impressed and got down to work with us almost immediately. He is a tough taskmaster but very sympathetic too, and just told us to be ourselves, do what comes naturally, but squared! Yes, he plays quite a creative part in the construction of the songs, but I wouldn't say — nor would Bob — that he is the sixth member. There is a sixth member incidentally, but nobody has really seen him – felt his presence, yes! The albums have been very successful sales wise and well received when playing them live – the best in my humble opinion being 'Whoosh!'.
Continue reading on Sleaze Roxx.