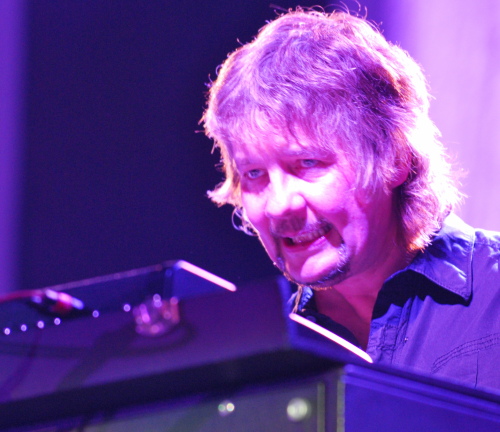 Don Airey spoke to the Antihero Magazine about his illustrious career, his itch for the country music, the insecurities of greats, the late Gary Moore and the narrow miss with Still Got the Blues, and his bass parts on Judas Priest's Painkiller, among other things.
ANTIHERO: Of course, you came into the band following the sad demise of the legendary Jon Lord. Given Jon's legacy, how did you approach it? Particularly in playing his iconic songs live.

Don Airey: I never seemed to have a problem with that side of things. I never heard anybody shouting for Jon, not even on the first tour I did where I stood in on 24-hours' notice. Obviously, it's very difficult. On the first gig I said to myself, "If I try to be like Jon, I'll come a cropper. I've just got to be myself." I've really tried to honour his legacy. The Hammond has become very central again to the Deep Purple sound of late. I mean, he was an incredible person, an incredible player, and somebody I looked up to. I counted him as a friend. I'm glad to be carrying the torch.

ANTIHERO: Your influence on the band has increased with each album that you've recorded and it's particularly prominent on Whoosh! I just wondered are the other band members listening to you more these days, or have they embraced your creative input more compared to when you first started?

Don Airey: It's a question of when you're a keyboard player in a rock band, there's not many of us about and you have to keep quite quiet. These guitar players and these singers, they have massive personalities. I took a cue from Ian Paice, he kind of leads the band from behind. If you know what I mean? You've got to be a diplomat and it took me a bit to learn how Deep Purple works. It only works one way and to get in their way of thinking takes time. I think of it that I now provide 20%, my full 20% of the input. 25 on a good day.
Don also mentions that he spends his pandemic downtime working on a book of memoirs that he has to deliver to the publisher at the beginning of January.
Read more in the Antihero Magazine.
Thanks to BraveWords for the info.