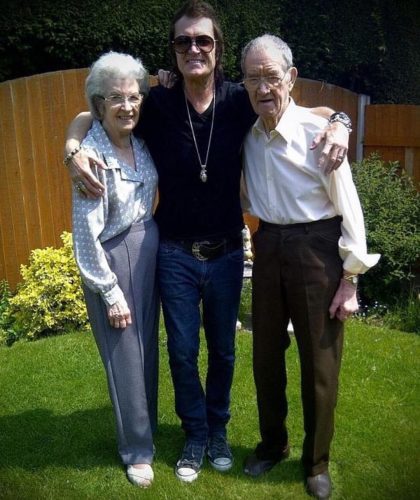 Antihero magazine has an in depth interview with Glenn Hughes, where he offers his opinion on a variety of things, ranging from the loudest band today to the state of the music industry, to deeply personal matters like dealing with the death of his mum.
ANTIHERO: What was your best and worst experience from the Deep Purple era?

Glenn Hughes: There were so many beautiful insights into that band. We were a band that extended songs – Jon and Ritchie were such outstanding players – and I fell in love with that aspect of it. There were a lot of shows I can remember that were off the charts and just incredible! Things like Madison Square Garden, or the Chicago Amphitheatre, the Long Beach Arena in LA and of course Wembley Arena with Tommy Bolin. There's been a lot of great stuff, but I don't debate after a show whether it was good or bad, I'm always onto the next show, so I never really think too much about what I've done and I don't analyse things too much.
Read more in Antihero.
Thanks to Yvonne for the info.