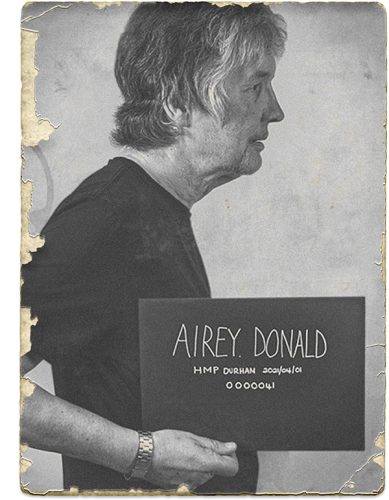 Don Airey spoke to a trade magazine Sound & Vision. While his interview is promising to be a delight to all keyboard geeks out there, there's also something in it for the rest of us.
Mike Mettler: I'm sure you must enjoy threading the lineage between you and your predecessor, Jon Lord [Deep Purple's founding keyboardist, who passed away in 2012]. In a way, that's where the whole history of Deep Purple comes together.

Don Airey: Oh yeah, yeah. Well, when Purple started, they were a covers band. All bands were covers-only bands, really, except The Beatles, The Stones, and The Who. But most bands that were on the circuit—I remember Cozy Powell [a truly brilliant drummer Airey played with in Rainbow, among other projects] telling me he was in a band from Cirencester, his hometown [in Gloucestershire, England], called The Corals, and they could play for 11 hours without repeating themselves. So, covers were big part of the British band scene, you know?

Mettler: Right, British bands were pretty much all trying to put their own spins on many of those American '50s and '60s classics. From your own beginning times playing in bands like that, did you have favorite covers from that era that you had to do before you got to doing original material?

Airey: By the time I got into bands, people were already doing original material. But with Cozy, later on, we used to play a thing by, I think, Deodato, but I can't remember what it was called now. . . (slight pause) "Something Strut." ["Rio Strut," actually.] We used to open with it, and we'd also play "Trouble" by Elvis [from 1958's Kid Creole]. And we'd do "Going Down," of course, because Cozy had done it with Jeff [Beck, on May 1972's self-titled Jeff Beck Group].

Mettler: And that's interesting, because Max Middleton plays on the original Jeff Beck Group recording of that one, but I feel the way you do it in the "Caught in the Act" medley at the very end of Crime was more like your nod to Nicky Hopkins [the late, great British pianist who played with the likes of The Rolling Stones and Jeff Beck in the '60s and '70s].

Airey: Oh, Nicky's a big hero of mine.
Continue reading in Sound & Vision.
Thanks to Vladimir Drybushchak for the heads up and to Jos Lemmers for the video.