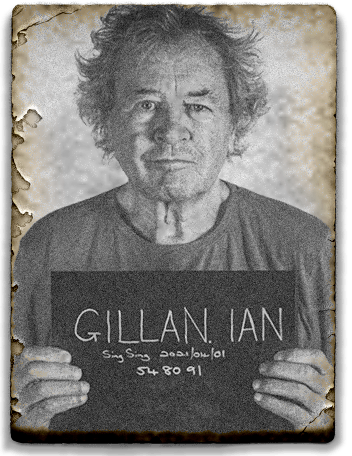 Ultimate Classic Rock interviewed Ian Gillan on the occasion of Turning to Crime release.
We had a long discussion about this. You can never improve on an original, so it's a challenge. But Deep Purple primarily is an instrumental band. It always has been. The music comes first to us. So the songs we selected were songs we could Purple-ize. I think I wasn't looking at it that way, but the guys were, and I'm so glad they did. It was really a chance for the guys to stretch out a bit after all those months locked up.
When I joined Deep Purple [in 1969], I left what was called a harmony group, or a West Coast harmony group, into what became a hard-rock group, a heavy rock group, a heavy metal group. Everyone was fixated on having a damn label for everything. We never signed up for that. All of that music, across the board, we thought of as rock. Anything that was not Bing Crosby or Frank Sinatra, it was rock. There was grown-up music and kids music, that was it. And [rock] was kids' music. So everything on [the album] is what we would consider rock.
I think [drummer] Ian Paice had a few worries about 'The Battle of New Orleans,'. But Roger and I used to sing that song in a balled called Episode Six back in the '60s. [Guitarist] Steve Morse, being American, was like, 'How can you guys sing a song about the British getting beaten by the Americans?' I said, 'I know you wouldn't do that, Steve.' [Laughs] You've got to understand that British humor; we laugh at everything, including ourselves — and particularly ourselves. It's just a great song, so we had a lot of fun doing it.
Read more in Ultimate Classic Rock.