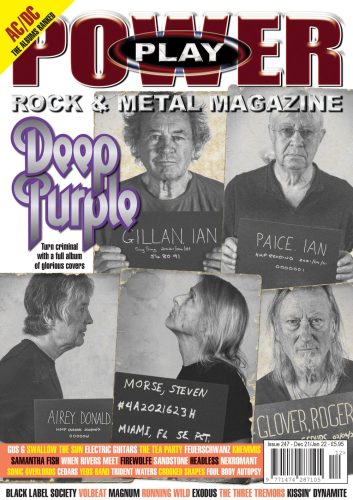 Issue 247, dated Dec 2021/Jan 2022, of the UK's Powerplay magazine features Deep Purple on the cover with a Turning to Crime feature inside.
"We like to do a thing called 'Purpleising'," says Ian Gillan about Deep Purple's latest release, their first ever whole album of cover songs, "and in that I mean that musically the band get to stretch out and expand the songs, and the arrangements are fantastic, and I've enjoyed listening to this record more than most."
Copy of the magazine can also be ordered from the virtual Newsstand, they ship worldwide.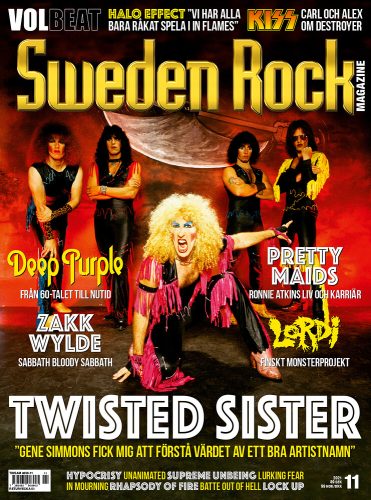 Not quite a cover story, but the band is also featured in issue 2021/11 of the Sweden Rock Magazine. It includes a 2-page interview with Roger Glover.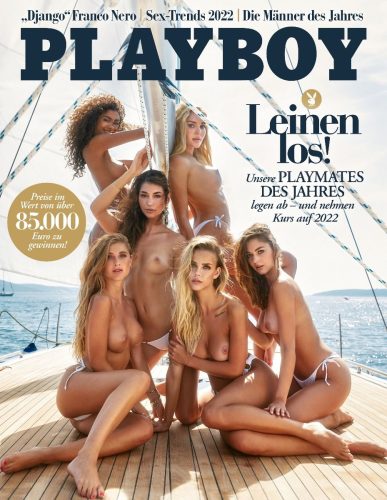 And last, but not least, the band is also featured in 2022/01 issue of the German Playboy magazine, with an interview with Roger and Big Ian. Roger's quote of the day: "I think if we weren't musicians, we would be a comedy team like Monty Python".
Thanks to our editor emeritus Benny Holmström and to Yvonne for the info.