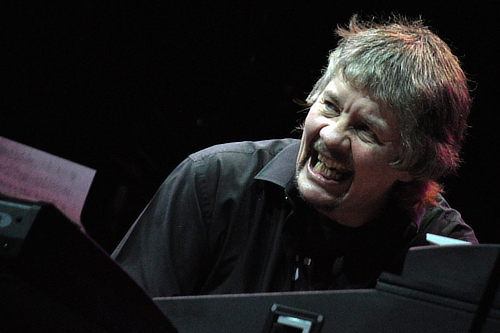 Don Airey was interviewed by Classic Rock Revisited. he talked about Now What?!, Bob Ezrin, the spirit of Jon Lord, Wurlitzers, and the great guitar players he worked with.
Don Airey had the seemingly impossible task of replacing the amazing Jon Lord when he joined Deep Purple eleven years ago. To say he's done okay is a huge understatement. While he had been with the band for over a decade, he is still considered the 'new guy' in the group.

Iconic producer Bob Ezrin, who was brought into to lead the charge for Deep Purple's latest album Now What?! had this to say about working with Airey, "I was most impressed with Don Airey, who I had never worked with before and I didn't know. He is one of the best keyboard players I have ever seen in my life. He is beyond amazing; he's a genius."

His bandmate and other DP newbie, twenty year member Steve Morse, also had praise for Airey, "Between Jon Lord and Don Airey I have really been blessed to work with two of the very best rock keyboardists in history." Stalwart Roger Glover, who has been with Purple since 1969, added this "It is very difficult with Don Airey and Steve Morse, who are such great musicians, to play anything simple. They come up with ideas that I would have never thought of."
Continue reading in Classic Rock Revisited
Thanks to Blabbermouth for the info.