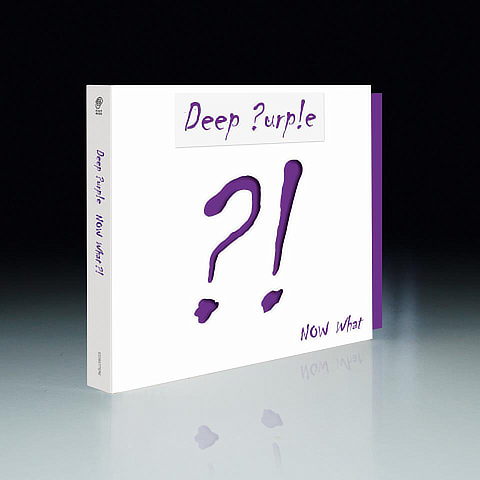 It's not that often that you read a reveiew of an album (any album) that is so eloquent that it makes you wipe that grin off your face, put everything aside and listen to the said album again.
Cory Frye's review of Now what?! in Albany Democrat-Herald is just like that:
Which brings us to "Now What?!," a palpable question for any group in its 45th year: What do you do when you've done it all? It also acknowledges the 2012 passing of Jon Lord, to whom this collection is dedicated. The band's debt to him is immeasurable. 'Twas his rumble that announced 1968's "Hush," a Top 5 U.S. hit; had he not fed his Hammond through a Leslie speaker and plumped its bulk with Marshall heft, the Deep Purple sound would never have existed.

Wherever he resides in the by-and-by, he must be immensely pleased. Airey dominates in aggressive tribute, his vamps and swerves sending his partners down rabbit holes they either haven't explored in decades or never visited, period. As a result, "Now What?!" isn't the continuation of "Bananas" or "Rapture of the Deep" but a refreshingly inventive journey that manages to be both bold and comfortable.
Read the whole thing in Albany Democrat-Herald.