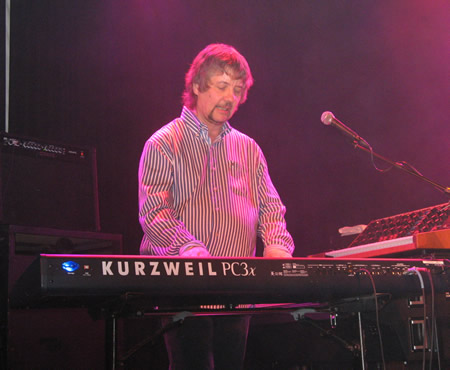 A review of the Don Airey's show in Zoetermeer on January 22 and a brief interview with the man himself apears on the Here Comes The Flood blog:
Any chance of Deep Purple recording one of your songs on a new studio album?
I don't know. I contributed a lot to the last one, Rapture of the Deep. I did my bit and I was quite pleased with that. We will be recording again. There are some plans for that.

And a follow-up for your solo album?
I promised Ed van Zijl that there will be some guest appearances on the new one. I can't give you any names, though.
Thanks to Hans Werksman for letting us know.