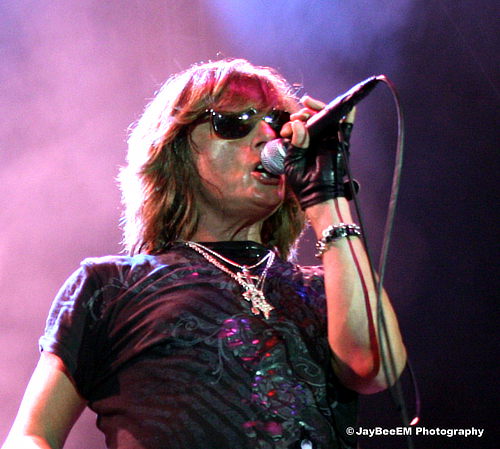 Metak Shrine has a rather interesting interview with Joe Lynn Turner:
Looking back on your career, do you feel there´s one album or a specific song where you feel you really nailed it?

JLT: According to most people… for a singer or songwriter to say "This is the one."… it´s like my children. They´re all my children and even the little funny ones, the ones that didn´t come out right, but there is one that always comes to mind. Ricky Medlocke from Lynyrd Skynyrd said "There´s no greater song or vocal performance in rock and roll than "Street of dreams" and I think Richie (Blackmore) agreed and quite a few other people. I don´t why? Everybody says the music is just right and the lyrics are just metaphysically romantic. It´s just a moment in time that was captured and it doesn´t sound like anyone else, ever or ever will. I don´t know. For me, I can´t say, but I can say that other people think it´s "Street of dreams". I have many stories on different songs. "Jealous lover" was a great moment when Richie just threw this riff at me and said "You´ve got 10 minutes to write the song!". I had a fight with my girlfriend, who then became my first wife and I just banged it right out. The first verse was about her and my situation and then the second verse was about her and the third verse was about the audience being jealous lovers, because they all are you know! (laughs) Love me or hate me, love me or hate me. (laughs) There are so many cornerstones.
Read more in Metal Shrine
Thanks to Daniel Bengtsson for the info.