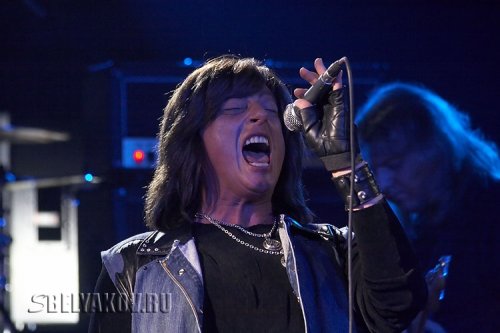 Frontier Records is set to release as a live album Joe Lynn Turner's performance at the United Forces Of Rock Festival in Ludwigsburg, Germany on September 30, 2007. The new live album will be aptly (if a little unimaginatively) titled Live In Germany and will hit the street on October 10. This will be the first JLT's solo live album. Track list will include: Death Alley Driver; I Surrender; Power; Street of Dreams; Power of Love; Can't Let You Go; Jealous Lover; Your Love is Life; Blood Red Sky; Stone Cold; Can't Happen Here; Spotlight Kid; Burn.
In the meanwhile, the second Sunstorm album is in pre-production stage for the recording. JLT will contribute 4 tracks: Standing In The Fire, Forever Now, Save a Place in Your Heart, I Found Love and Walk On, while Jim Peterik (ex Survivor, Pride of Lions) has offered 3 more songs. Four more songs written on purpose by Tom and James Martin (Khymera, House of Lords) will round up the album. Musicians confirmed include Dennis Ward (Pink Cream 69) on bass and guitars, Uwe Reitenauer on guitars and Chris Schmidt on drums. Frontiers hopes to release the album in early 2009.
Thanks to Elio Borgi of Frontier Records and to Tatti Oscarsson for the info.