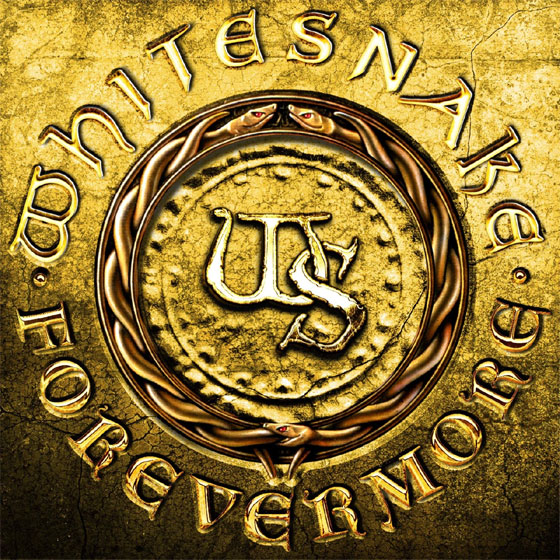 A press release from the Whitesnake camp says that the new album Forevermore will be released on March 25 in Europe and March 29 in North America via Frontier Records. The album's release will be anticipated by the digital only release of the first single/videoclip Love Will Set You Free on February 21. In the meanwhile you can listen to the preview track courtesy of Frontier Records.
The limited edition of Forevermore will be released on a "Snake Pack" edition for the first three weeks in England only. This special release — arranged in conjunction with Future Publishing and Classic Rock magazine — will come with a collector's edition 132-page magazine plus A1 poster and metal pin badge and will feature an exclusive cover art and two bonus live tracks, Slide It In and Cheap An' Nasty, which will serve as an appetizer for the forthcoming Live At Donington 1990, to be released in the summer 2011.
The album will be also be released on a double gatefold vinyl format, with deluxe special editions to be announced shortly.
Track list:
Steal Your Heart Away
All Out Of Luck
Love Will Set You Free
Easier Said Than Done
Tell Me How
I Need You (Shine A Light)
One Of These Days
Love And Treat Me Right
Dogs In The Street
Fare Thee Well
Whipping Boy Blues
My Evil Ways
Forevermore
David Coverdale – vocals
Doug Aldrich – guitar
Reb Beach – guitars
Michael Devin – bass
Brian Tichy – drums
Produced by Los Bros Brutalos (David Coverdale, Doug Aldrich, Michael McIntyre).
Recorded at Snakebyte Studios and Grumblenott Studios & Villas in Lake Tahoe, Nevada, with additional work at Casa Dala, Sherman Oaks, California.