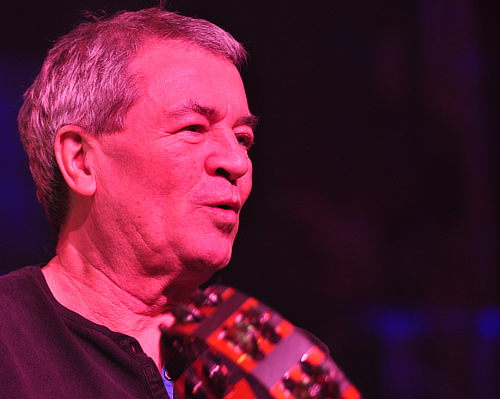 Calgary Herald has published Ian Gillan's profile/interview, which for once, is a little better researched than you average mainstream press fare.
On the news album he sounds rather enthusiastic:
"I think it's time for some new material it always injects a spark and I think we need a little lift now. There's a lot of energy going into this . . . and we're still having a good time," Gillan says, noting they held a jam session in Spain earlier this year with thoughts on writing new material for the long rumoured new record. "But nothing really happened and we weren't really in the mood for it. So I think we'll start from scratch and then see what happens. I imagine the juices will be flowing pretty well because we haven't written anything for quite a while."
Mind you, the article once again has only brief quotes from the interview and does not provide the context of what was said.
When asked about the recently popular in the interviews topic of RnR Hall of Fame, he replied:
I wouldn't go to war over it and I wouldn't hold out too hard on it but my position is this: One of the things I fought against as a kid, when I got into this line of work, as I rebelled from my post-Victorian background and childhood and upbringing… is to avoid being institutionalized. And that to me seems as near as an institution as you could possibly get. So, I'm not in favour of it, I've never looked for it, I don't want it. If it happens, it happens and I'm staying well clear of it.
That makes it three for three.
Read more in Calgary Herald.
Thanks to Nigel Young for the info.