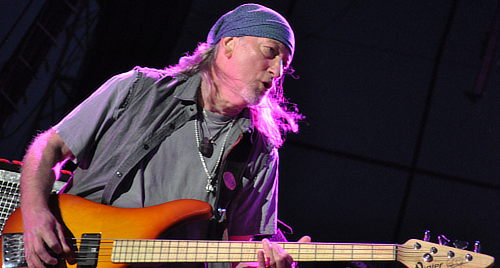 The Chronicle Herald from Halifax, Canada, did an interview with Roger Glover. He spoke about the way things are done in the band, the "new" guys, and, for some reason or another, the question of Rock'n'Roll Hall of Fame popped up again:
I don't think we ever will because if they ever ask us, we'll just say 'No thanks'. It's fraught with political overtones and it could get a bit uncomfortable because if we were going to do it, for a start, Ritchie would have to be involved.

Relationships with Ritchie, by his choice, are non-existent, and it wouldn't be a very pleasant experience. But look at all the other acts that haven't been inducted either. We'd probably just say, 'Thanks, but see ya.'
That makes it two for two so far.
Read more in The Chronicle Herald.
Thanks to Monika Schwarz for the info.