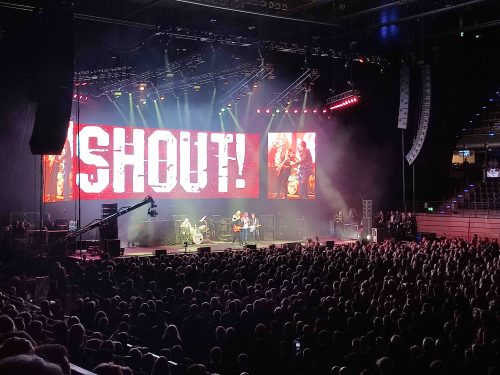 After a couple of years of the pandemic induced hiatus, we not have more or less concrete tour dates for 2023. This is our traditional annual preview.
Steve Morse will kick off the new year with participation in the G4 Experience in Las Vegas on January 3-7. He also has a handful of dates booked in the Northeastern States at the end of February. These will be the first Steve Morse Band performances in quite a while.
Ian Paice will continue playing with tribute band Purpendicular. They have three dates booked in Sweden at the end of January. All other joint shows have been postponed until September, ostensibly due to the drummer being engaged elsewhere.
Deep Purple themselves will resume touring in February with a couple of warm up shows in Pennsylvania and New Jersey. Then off to Florida — first on a cruise sailing from Fort Lauderdale on February 13, returning on the 17th, followed by another couple of shows locally. They will perform 4 dates in Japan in mid-March. There are so far very much unconfirmed appearances with the "touring festival" Masters/Monsters of Rock in South America in April, headlined by KISS and Scorpions. Fun fact: the show on April 30th in Santiago, Chile, will be held at the same stadium where the lighting tower infamously collapsed in 1997. The band will then move on to the annual tour of European open air venues starting in June.
Happy New Purple Year, everybody!