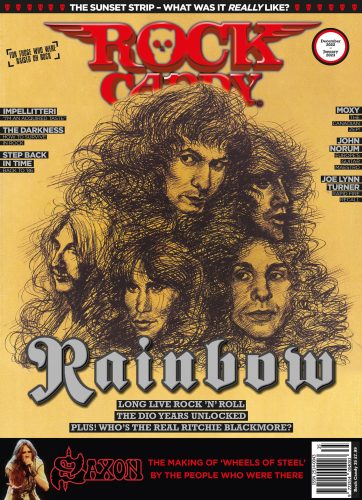 The latest issue (#35) of the Rock Candy magazine has Long Live Rock'n'Roll as the cover story, with a 10-page feature inside (you can preview it here). Also in the same issue: 4 pages on Ritchie Blackmore himself, plus another 4 pages on Joe Lynn Turner.
Individual issues and subscriptions are available in both digital and dead tree form from the publisher.
Thanks to our editor emeritus Benny Holmström for the info.