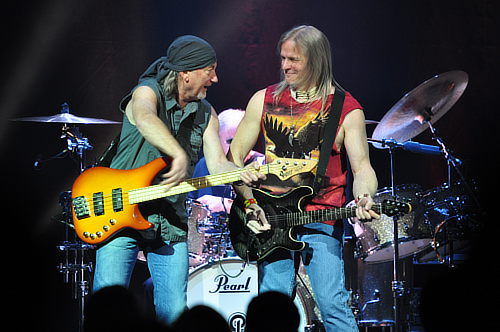 If the stars will align right, the world live premiere of the new Deep Purple album will happen in New Zealand, where the band kicks off 2013 touring schedule on February 24, followed by six more dates in Australia. New Zealand ticket presales start on November 7, with the sale to general public followed on November 12. Australian tickets go on sale to general public on November 12. This leg of the tour will be supported by Journey.
In related news, Italian promoter Barley Arts just announced three dates in July 2013: 21st in Vigevano, 22nd in Rome, and 24th in Udine.
Full details in our calendar.
Caveat: as of the time of this writing, none of these dates appear on either of the official sites. Proceed at your own risk.