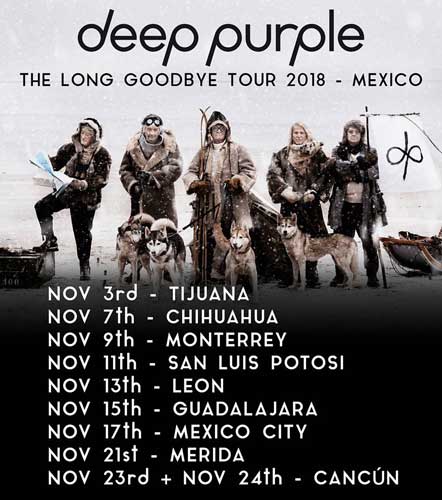 Deep Purple are in the process of finalizing the dates for a tour of Mexico this November. In an unusual twist of events, the dates are already posted on the official site, albeit some venues are still to be determined, and none are on sale.
Glenn Hughes has added several more European dates to his Classic Deep Purple Live tour: Prague, Kiev, Moscow, Helsinki, and Tampere confirmed, but so far partially ticketless, while the 3 Dutch dates are on sale, but unconfirmed. Bernie Marsden will be supporting at the Kiev gig.
Thanks to Lutz Reinert and Shades of Deep Purple for the info.