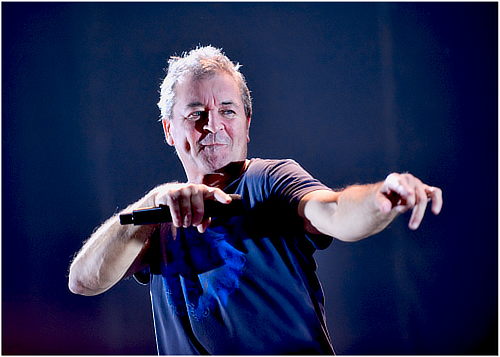 The band has not been touring since February and as they've assembled for the rehearsals there were many speculations regarding upcoming setlist. This is what was played on the first three dates of the Russian leg.
Yekaterinburg, October 24, 2012:
Fireball
Into The Fire
Hard Lovin' Man
Maybe I'm A Leo
Strange Kind Of Woman
The Battle Rages On
Contact Lost
Wasted Sunsets
Well Dressed Guitar
The Mule
Lazy
No One Came
Perfect Strangers
Space Truckin'
Smoke On The Water
Highway Star
Hush
Black Night
In St.Petersburg on October 27 Sometimes I Feel Like Screaming took place of Wasted Sunsets. In Moscow on October 28, Wasted Sunsets were back and Highway Star was dropped from the set.
Thanks to deep-purple.ru for the info and to Serge Adamovich for the photo (there's more where it came from).