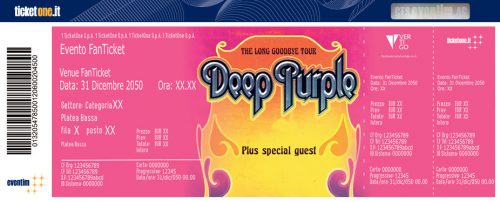 And the new year is shaping up to be a busy one.
Glenn Hughes will kick of the touring on January 20 in the UK, which will be followed by a month long European tour. And right now he is in the studio recording the fourth Black Country Communion album, which we also might expect some time later in the year.
The NAMM convention is going to be held on January 19-22 this year, so Glenn would probably have to miss it, but Steve Morse usually makes an appearance there as well. In December Steve also took part in the Flying Colors writing sessions for their third album. Fingers crossed this will bear fruit in 2017.
Ian Paice has a handful of dates booked in January through March, appearing with Purpendicular and Forever Deep tribute bands across Europe.
Nick Simper continues playing low key gigs with the Good Old Boys in clubs and pubs around London, and also has a couple of dates booked in Austria in March with Nasty Habits.
Don Airey will embark on a short European tour with his band in March (which threatens to become an annual event by now).
Which all brings us to the main dish: the new Deep Purple album inFinite is scheduled to be released on April 7. And if past is any indication, it will be followed by a heavy media blitz until the band starts the massive European tour some time in May (the earliest surfaced date so far is Bucharest, Romania, on May 13). It will continue well into July and will be followed with a UK tour in November. No other dates have been publicized so far, but the word on the street is … uhm, that i should shut up at this point 😉
In June Ritchie Blackmore will play four dates in UK with his latest incarnation of Rainbow. The customary Blackmore's Night summer tour of German castles may or may not follow.