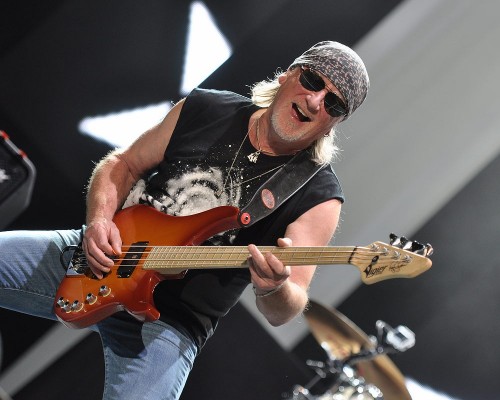 Goldmine publishes a retrospective of "insightful glimpses into the band's musical soul" taken from Roger Glover's interviews that he gave to the magazine over the years.
Roger Glover's opinion on concert bootlegs

When you're in a band you really don't know what you are, what you represent to fans. We know what we are between us. And bootlegs in the early days were definitely frowned upon. It was illegal and they didn't sound that great. But I remember when I was considering reforming Deep Purple for Perfect Strangers, whether it was a good idea or not, and that was when I started listening to some older recordings and thinking, "Actually, we were a lot better than I thought we were." (laughs) I was all for it then. And as soon as we started playing I knew that it was right. We jammed together and it felt so good. We've always been a live band. The whole point was live. Back when I first started with the band, you know, we didn't get played on the radio. We didn't have any kind of coverage or anything. It was just the audience that was there that night. Actually, nothing much has changed in that respect. Music is a kind of a strange and wonderful art form. You can't touch it or smell it or see it. The moment you hear it it's gone. With a museum you can look at things, with books you can read them and so forth but music's just here and gone. And the only way you can actually capture that is by recording something live, which is not the same experience as being there of course. Being there is everything.
Continue reading in Goldmine.
P.S. Happy belated, Reverend!